There are 72 days left to fully live, explore and enjoy our 2023 world. That's 72 chances to take positive action, learn, enjoy and prepare our next moves. Like hundreds of other German bloggers, I'm participating in this year's blogtoberfest by Judith Peters, an epic online blog party 100% beer tent-free. As a result, here come my big and small resolutions, in other words my bucket lists for the end of 2023.
My travel bucket list 2023
First, I'm dreaming to explore ten more places this year. Some are far from home, others nearby. Do you think I'll make it to all of these destinations in 72 days?
☑️Rome, Italy
Naples, Italy
☑️Bavarian Forest, Germany
Freising's christmas market, Germany
Munich's christmas market in Schwabing, Germany
Munich's French neighborhood, Germany
Munich's Giesinger Bräu, Germany
Dresden's historical christmas market, Germany
Dresden's Restaurant Antik, Germany
My pre-travel bucketlist 2024
Second, preparing my 2024 travel doesn't only mean planning itineraries and luggage. Personally, I love getting prepared culturally. This includes many simple activities at home:
Learn Italian for at least 5 minutes per day because I'll spend my first two-week workation in Rome, Italy very soon.
☑️Fill my medicine box: I'll have a better overview of what's needed for longer trips. Of course, in case I get sick at home, it's also useful to have some basic supply.
Sell at least 1 unused item per room: Although I love travelling, I also enjoy my homebase. Unfortunately, I started collecting things that seemed useful, but lay unused for most of the time. I'm thinking of extra cushions, decoration and boxes of fabrics. Getting rid of some of them will free my mind for travelling and enjoying home better.
Prepare a give-away-box with things I don't need and cannot sell. In case you don't know the concept: In Germany, you often find boxes in front of houses for anyone passing to serve themselves. That's probably our way to express sustainability und community.
Throw old things that attract dust and won't serve any purpose to anyone: This concerns mainly newspapers, magazines and documents if I haven't read them or will not search for their content again.
Test mobile apps for blogging: I always carry a paper journal with me during trips, which can be heavy. Especially since I revived and enjoy sharing and exchanging through this blog, I'd like to combine both. Let's see if I can save some grams next year.
Research countries to travel in 2024: I'm thinking for example of Botswana, Rwanda, South Africa and Tanzania as options for my next big trip.
Create a family generations wall: This is also a measure to feel connected to my relatives. Theoretically, the wall should consist of physical photos of my brother and his family, our parents, their brothers and sisters, cousins, parents, grandparents and any other related or beloved people. But why not set up a digital wall that I can admire whenever and wherever I feel like!
Rearrange bureaucra(z)y: Only when I travelled to Italy, I noticed that paperless bureaucracy exists. That's not so much the case in Germany. Here, I'd rather call it bureaucra(z)y – while honestly, France was even worse because of its inefficiency there.
Check my photo and video equipment: Unfortunately, one of my high-end lenses is unrepairably broken and needs replacement. I'll use the opportunity to check all batteries and possibly get rid of older cameras that I haven't used for years.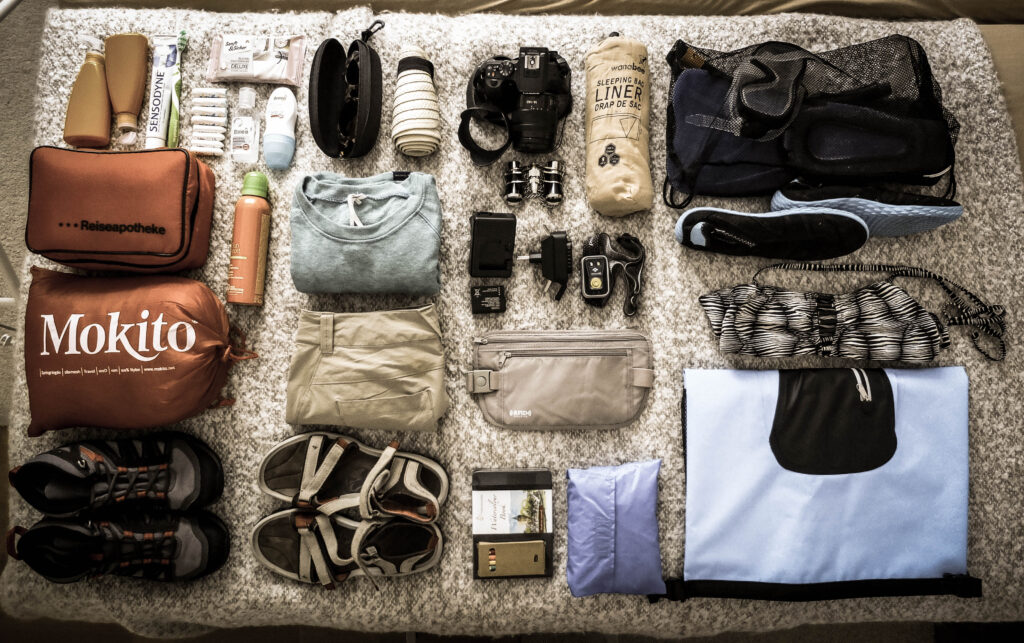 My community bucketlist 2023
Third, isn't the end of the year the best season to reconnect to close friends and family, and make some new connections? I'm planning to get in touch with 10 wonderful known and unknown people:
☑️Our German-Albanian friends Sina and Erald with the entire family during their wedding in Albania at the end of October.
☑️Knowledgable olive experts on my trip to Albania. By chance, there will be an olive festival in the capital Tirana. No way I miss it.
My Bulgarian globetrotter friend Aylin through postcards because we're in far countries most of the time, but both admire the destinations that we choose.
☑️One of my longest and dearest friends Luise in the Bavarian Forest, Germany because time has passed too quickly after her touching wedding last year.
Her name twin and another cherished friend of mine Luise, who could be an role model to many people because of her unbreakable drive and courage for new endeavors.
My former colleague and eloquent friend Regina, who made me got a taste for ice skating again. We've already waited too long to ice-skate together again!
☑️My sporty and independent friend Anna, who may even blog here about her unique experience cycling from Turkey to Germany this summer.
My cute godchild Nael and his lovely mom Martina in Munich or Stuttgart wherever we agree to roam around together
My inspiring travel buddy Bine, who's blogging about her yoga passion and life as a part-time yoga teacher at abejitayoga.com.
Last but not least, one of my closest and strongest friends Anne and her sweet family during my christmas back home.
What's your bet – how many resolutions will I actually put into action?
As some of my friends and family would guess, I could continue writing endless bucket lists. There are still a couple of books I wanna read, like one about China's modern history, and tools I wanna explore, like an application for transferring my camera pics to the phone. But let's not completely overload my end of 2023, which only has 72 days left as of today. The above bucketlist(s) definitely give(s) me joy reading already!
If you're curious to follow, subscribe to my newsletter here. You'll be one of the first explorers to get updates.
Please let me know in the comments below if you've made any resolutions until the end of 2023?